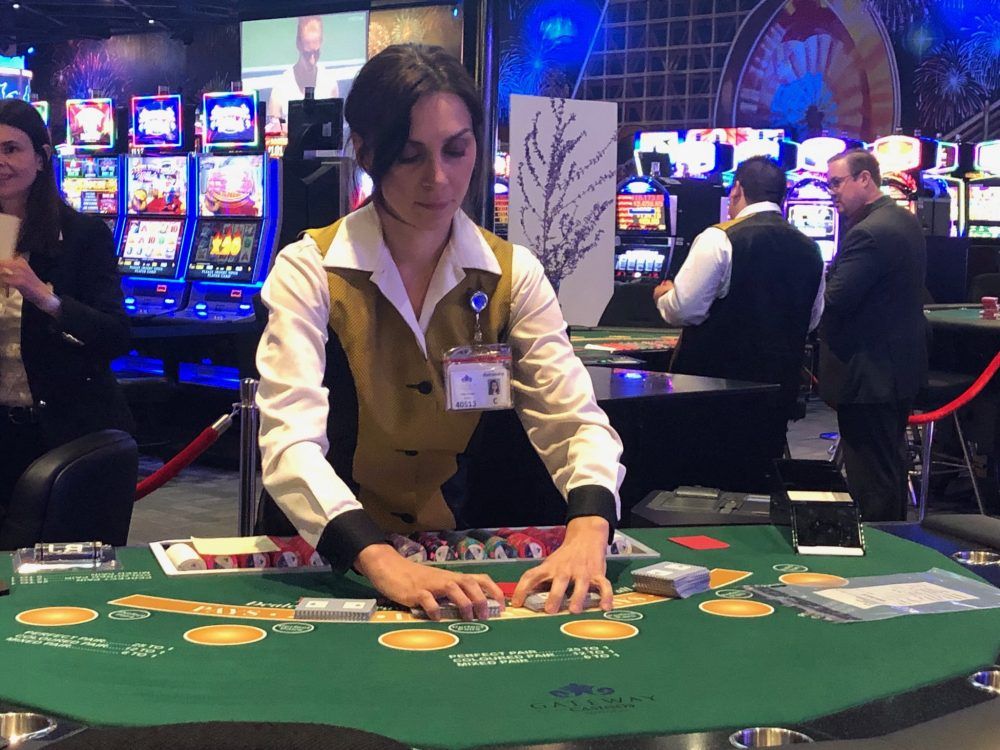 Biggest Gateway casino in Western Fair? Bring it: Area businesses
An expanded Gateway Casino at Western Fair will help boost east London's status as London's entertainment playground, east London businesses said on Friday.
Content of the article
An expanded Gateway Casino at Western Fair will help boost east London's status as London's entertainment playground, east London businesses said on Friday.
Content of the article
Gateway Casino and Entertainment Ltd. plans a multi-million dollar investment to expand its Western Fair District gaming operations into a full casino, ending its plans to build a $75 million casino on Wonderland Road near Highway 401.
Content of the article
This plan is backed by area retailers who say they welcome more traffic and a higher entertainment profile for the east end of the city.
"Keeping the casino there keeps things going east and that's great for everyone," said Martha Leach, manager of 100 Kellogg Lane, which bills itself as the largest entertainment complex in Canada.
"They call it the entertainment district. This is fantastic news. It attracts people and not just gamers.
100 Kellogg Lane adds a Hard Rock Hotel on-site, and Leach anticipates that it will be occupied by casino patrons.
Content of the article
"It's only going to get better and better. It just adds something for people here to do.
100 Kellogg Lane, the site of the former Kellogg cereal factory, is home to bars, restaurants, events, a large indoor playground, a museum and escape rooms, joining the Western Fair District as a sports and event space.
"The more people who come here to see sites and shop, the better. The increased number of attractions will help revitalize the area," said Erin Basacco, manager of Grow and Bloom Co., a flower shop on Dundas Street near the fairgrounds.
Some retailers have struggled through COVID, or even shut down, and Gateway's expansion of its facilities at Western Fair could help businesses come back, said Sean Hannam, owner of Artisan Bakery.
Content of the article
"It could be good for the region. With COVID and construction some businesses have closed. It could be good for us.
Gateway abandons new $75 million casino and will expand Western Fair site

Hard Rock plans first Canadian hotel in London's former Kellogg factory
Players, however, were split Friday on whether they wanted a new casino or staying at Western Fair. Some love the convenience and familiarity of the current casino, but others would appreciate a sparkling new storefront.
"I would rather be in Wonderland. It could have been the place, it was big, there could have been a hotel there," said Richard Lauzon as he left the Western Fair casino.
"We travel to casinos all over the place and Western Fair isn't the best. All I know is that I lost a lot of money here.
Content of the article
Dianne Byczok sat outside the casino on a bench after an afternoon playing slots with her friend Ellen Egan, saying she had traveled extensively to other casinos to gamble and was happy to stay at Western Fair.
"The traffic on Wonderland is atrocious. It gets traffic from the freeway (401). Here it is much better," she said.
"It could bring a lot of spin-off companies here as well. It would be good.
Starlight Casino was to be built at 3334 and 3354 Wonderland Rd., and work began to clean up the site and demolish existing buildings in January 2020. The COVID-19 pandemic hit a few months later, halting all work .
It was an ambitious plan for a 10,000 square meter casino with 900 slot machines and 40 gaming tables that was to employ around 1,000 people and generate $4.5 million in revenue for the city.
The gaming industry is still reeling from the pandemic which has temporarily closed gaming sites across Canada and caused crowds to drastically reduce over the past two years, forcing Gateway to rethink its gaming strategy in London.