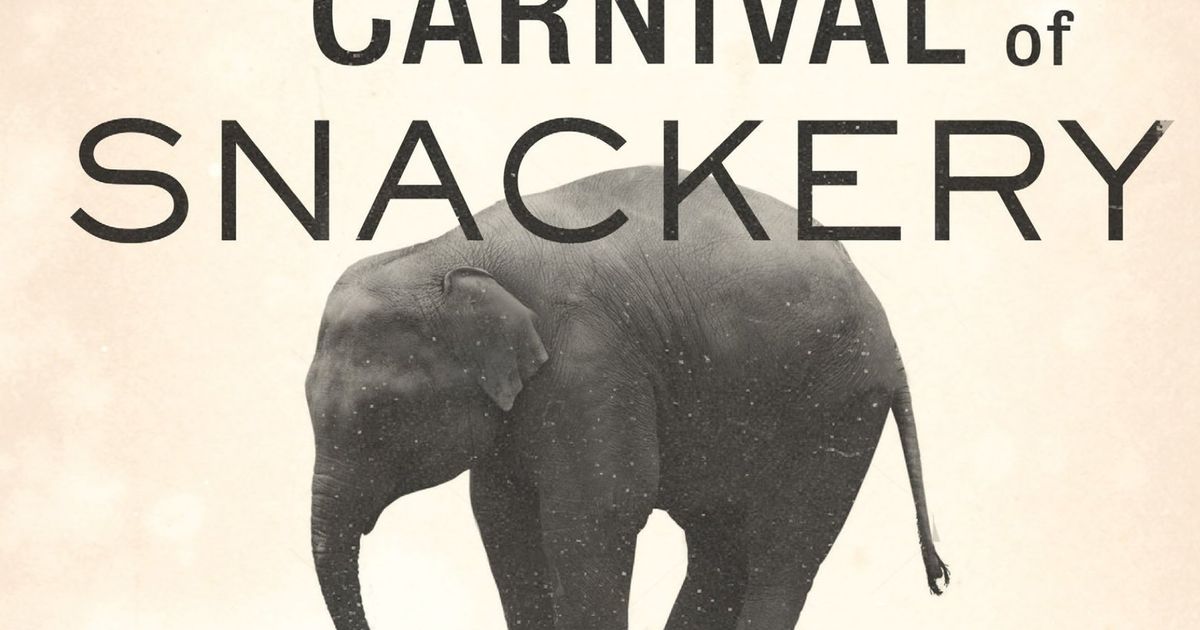 'Can't wait to be in a hotel again': David Sedaris on need for an audience during COVID-19
On Sunday November 7, David Sedaris returns to Benaroya Hall for the first time in two years for an evening of reading and humor, in support of his latest book, "A Carnival of Snackery: Diaries (2003-2020)" . Sedaris' Annual Tour is one of the most entertaining tickets in town – its essay readings, book recommendations, and impromptu question-and-answer sessions deliver more laughs for the dollar than any other performance. of the Seattle Arts Events Calendar.
Sedaris must have really missed Seattle during the pandemic because he can't seem to stay away: he just announced he will be returning to Seattle in January 2022 for a week-long booth at Broadway Performance Hall, where he will perform intimate studio readings from his upcoming collection of essays, "Happy-Go-Lucky". We spoke on the phone about his visits to Seattle and more in early September, the day before the Sedaris book tour started.
This pandemic marked the longest time without a book tour in something like two decades, right?
Yes.
Was it a relief not to play for a few years, or is it a relief to start playing again?
I remember when my Spring 2020 tour was canceled, I had just heard from Ann Patchett, who was supposed to be doing her own book tour. And she said, "I don't want to be the reason people get together and get sick.
And it had never occurred to me. It was the last thought on my mind. I was furious when things got canceled. I was like, "These cowards, how dare they?" It never occurred to me that people would come together on my behalf and then get sick and I would feel guilty.
Either way, it was absolutely horrible. On the one hand, [Sedaris' boyfriend] Hugh and I have never spent so much time together and we got along really well. It was really wonderful spending time with him. It was great to be able to spend a lot of time with [Sedaris' sister] Amy, and then there were friends that I lost touch with, and it was great spending a lot of time with them. We have organized dinners two to four nights a week.
It was a lot of socializing and a lot of great times with some pretty great people. But I would trade everything for an audience.
Truly? Wow. Does this sound healthy to you? No judgment, I'm just asking.
Well, I have an endless need for attention, and there isn't one amount that would fill the gap. When people say to me, "Oh my God, you're going to, like, 70 cities. It must be horrible. I'm just saying, "No it's not, it's actually great. "
When I finish one tour, I just count the days until the next one. Can't wait to be in a hotel again.
Well, I'm happy for you. I don't understand, but I'm happy for you. I want to talk a bit about your most recent book, "A Carnival of Snackery," which you are on tour to support. This is the second volume of your diaries, and it picks up in 2003. The first entries in the book are now just under two decades old, and they talk about the theater of airport security and the war on terror and things which were in the foreground. of all minds at the time. When you reread these entries, did they seem recent or like it was a long time ago?
It was quite recent. There's always something going on at the airport. You know what I mean? It has been a long time since you were able to enter and exit the airport.
It was good to remember how much we hated George W. Bush. When Trump arrived, I would have given anything for George Bush. I think so fondly of George Bush now: "Oh, that nice painter. "
I had forgotten how passionate we were about politics, with people saying things like, "Mitt Romney is a fascist. Mitt Romney is so far from being a fascist! I would have been delighted if Mitt Romney had been president in place of Donald Trump. I think it's always interesting when you don't see what's coming.
You just announced that you are coming back to Seattle in January for a week to do a series of readings, and I was wondering if you could explain what it is.
I have a collection of essays coming out in June, and there are bound to be a few essays that require work. Usually what I do is go and spend a week in a relatively small theater – like 200 seats, 300 seats – and then I just hammer out those essays. I'm going to read them out loud and go back to my room and rewrite them, and read them and rewrite them, and just try to figure out how to fix them.
I learn so much from an audience. One thing I can't stand is posting something that I haven't had a chance to read aloud. So there are a number of things that I have posted over the past year and a half but I don't know how they work, or even if they work. They were in the New Yorker, either they were in The Guardian, or they were posted here or there, but I'm really interested to see if they're funny or not.
So that's what I'm going to do during this week. The trials will be very different at the start of the week than at the end.
When you're in front of 2,200 people, you're not going to read something that takes a lot of work, just because you don't want to disappoint people. But if there are 200 people in the audience and they know they are attending a workshop, then that's another thing.
This interview is scheduled for the October 31 issue of the Seattle Times, so I think I'm legally obligated to ask: do you like to dress up for Halloween?
No, I've never really been in it. I knew people who really worked on their costumes and they did a great job and I just felt like it was never something that I was very good at so I let it be. to people who were good.
But I don't think it's fair to be sexy on Halloween.
No?
No, I think you're supposed to be scary. No one is afraid of putting on a silver wig.
Do you have any advice for those who want to dress up like you for Halloween?
I would be pretty easy to dress like for Halloween, really. But you can forget to use magic markers to put big spaces between your teeth because I had braces during the pandemic so I have no more space between my teeth. So that's what I'm going to debut on the tour. It's a huge difference. I was always so embarrassed and ashamed that I covered my mouth when I spoke. I just wanted teeth that weren't noticeable, for someone to ask you, "What are their teeth like?" And you would say, "I don't know.
And that's what I ended up with. They are suitable for my age and I didn't have them sandblasted while I was there, but I did have these invisible braces and it was awesome. It was the perfect time to do it.
And you look at yourself in the mirror now and say to yourself, "This is a perfectly mundane, age-appropriate set of teeth. "
I hadn't stood in front of the mirror with my mouth open for probably 40 years. It was a real phobia. I couldn't do it. If someone took a picture of me and said, "Smile." I would smile, but my lips closed.
But when the dentist is done and my braces have been taken out it's the craziest thing, I forgot how to smile. I don't know how to smile. So now I have been working on my smile. I stand in front of the mirror and work on my smile and it looks so fake. I can no longer give a genuine smile. It will take years of practice to figure out how to do this.