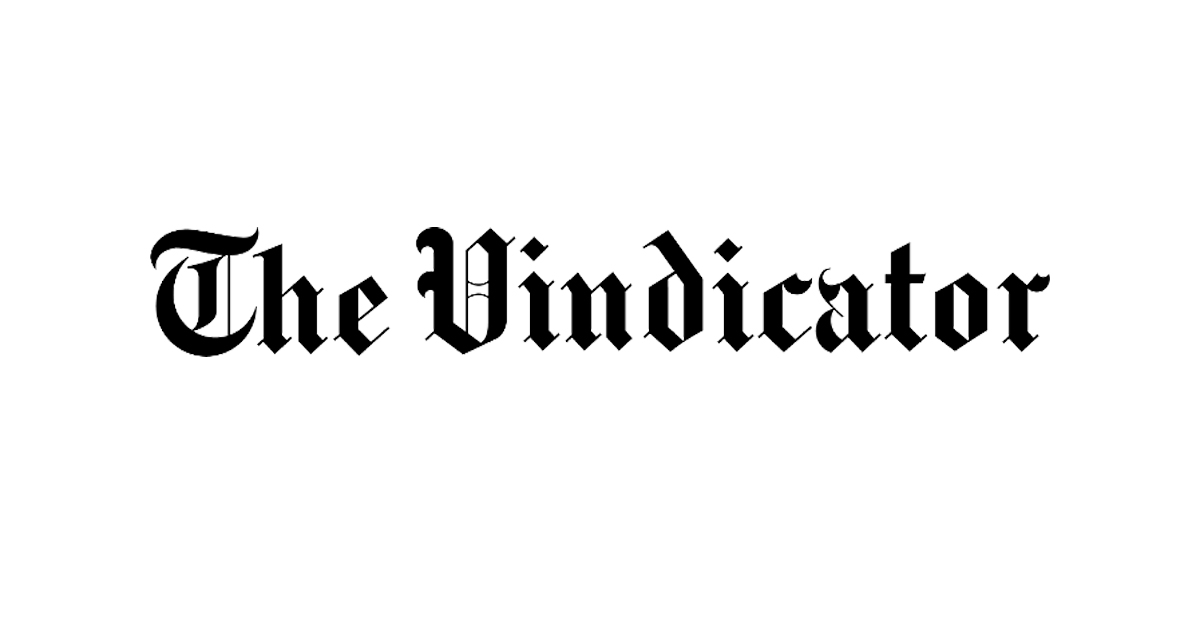 City of Youngstown owes taxes on more than 150 plots | News, Sports, Jobs
YOUNGSTOWN – The city of Youngstown has more land on the overdue tax list in Mahoning County than any other landowner.
The city is behind in the payment of property taxes on more than 150 plots it owns, mainly through its land reserve.
The list, compiled by the county auditor's office, was recently published in The Vindicator. Three city council members and the city law director are also on the list.
The land reserve, listed as the City of Youngstown Land Reutilization Program, had about 150 delinquencies. Most of them cost less than $ 100, with the most being $ 9,218.23 owed for a property on Hilton Avenue.
When the city accepts property for the land bank, it is responsible for any overdue taxes as well as any other unpaid appraisals, said chief financial officer Kyle Miasek.
"We have to make this restitution," he said. "We are responsible for it. When the properties were transferred the bills were not paid and they will be in the first quarter of next year.
The unpaid taxes were due to be paid earlier this year.
In addition, the city is in default on nine other properties it owns that have not been transferred to the land bank.
These defaults range from $ 4.91 to $ 615.82.
These are properties, including the Youngstown Foundation Amphitheater, for which the city has made improvements and has not requested tax exemptions, Miasek said.
"We need to ask for exemptions, and we haven't done so yet," he said. "When that happens, the properties will be exempt and the city will not have to pay taxes. "
The Youngstown property with the largest unpaid tax bill is Heritage Apartments at 600 Granada Ave. Heritage Youngstown Limited Partnership, which owns the senior and disabled complex, owes $ 51,268.11 in unpaid taxes, according to the tax list.
Attempts to contact the company for comment were unsuccessful.
To be on the bad debt list, a homeowner must have failed to pay their taxes in the past year, county auditor Ralph Meacham said. But that means if an owner hasn't made the most recent payment, which was due on August 6 and is for the second half of 2020, that person or business is on the list.
Those who owe at least $ 2 in overdue taxes or other property assessments are on the list, Meacham said. Other assessments could relate to unpaid demolitions, condemned property or non-payment when tall grass is mowed by a municipality, he said.
EXPLANATION FROM THE AUDITOR
Delinquent landowners were due to pay their tax bills due earlier this year, including the most recent one which was due in August, Meacham said.
The auditor's office typically waits until around October 28 to accept payment to remove overdue homeowners from the newspaper's list, but extended it this year to November 14, t -he declares.
The list does not include those who were on previously published lists who still have not paid their taxes, Meacham said.
When the list is released, many people are late paying their taxes, Meacham said.
"People understand this and say, 'Oh my God I should pay for this,'" he said. "We have a lot of people paying. That works."
An updated list will be released on December 21.
One of those owners who paid their taxes too late not to be taken off the recently released list is the Youngstown Stambaugh Hotel LLC, which owns the downtown building that houses the DoubleTree by Hilton hotel.
The company owed $ 30,463.21 in property taxes that it failed to pay on time.
Steve Mitchell, the hotel's general manager, said a check for that amount was sent out on November 10.
Meacham said the check was released on November 16, two days after the deadline. Youngstown Stambaugh will not be on the second list.
CITY OFFICIALS
Three city council members and the legal director made the list.
Councilor Lauren McNally of Ward D-5 owed $ 1,722.24 in property taxes on her home on Cherokee Drive.
McNally explained that she refinanced her mortgage in March and her bank stopped paying property taxes on her payments.
McNally said she didn't realize it until she saw her name on the list published in The Vindicator and paid her that day.
"It was just an oversight from the bank," she said. "I was not a delinquent. Taxes were paid in March. I'm late because I didn't know it wasn't paid. I had to pay a 10 percent late fee.
Overdue taxes for General Counsel Jeff Limbian as well as board members Anita Davis, D-6th Ward, and Jimmy Hughes, D-2nd Ward, were considerably lower.
Limbian and her sister, Leslie, owed $ 186.36 on a Shawnee Trail property where Leslie and their mother reside.
"My sister is selling this house," Limbian said. "My name is on the title, but I have nothing to do with it."
When a reporter from Vindicator told her about the unpaid bill, Limbian paid her.
Davis owed $ 14.61 for a small undeveloped property on Mistletoe Avenue near her home. She has owned the plot for almost 32 years.
Davis seemed to take offense at questions asking her why she was a delinquent.
"Are you seriously asking me about $ 14?" " she asked. "I can't believe you're asking me for a $ 14 bill." Are you actually asking me about $ 14? "
Davis said the non-payment was an "oversight".
She told a reporter, "You write your story any way you want about my $ 14 delinquency. I'm not commenting on my forgetting of $ 14. I can't believe you are asking me about this.
Hughes and his wife, Juanita, owe $ 2.32 for a house on Oak Street, near their home. That's 33 cents above the $ 2 threshold to be posted on the offender list.