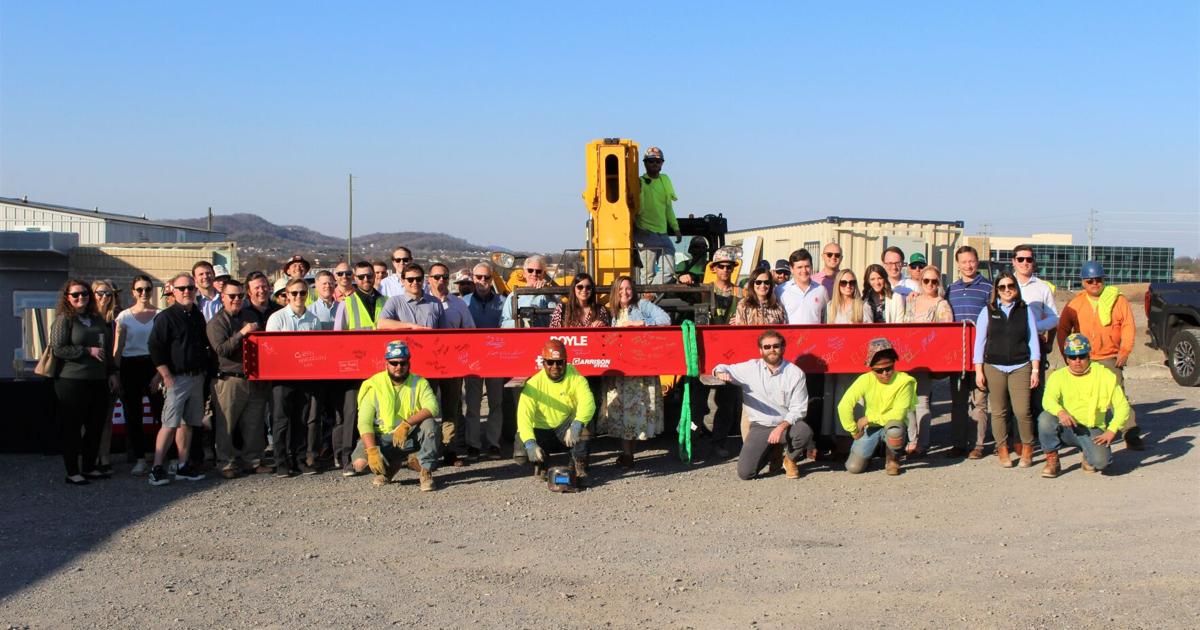 Completion ceremony for brand new McEwen Northside office building | Business
Boyle Investment Company, Northwood Ravin and BELL Construction celebrated the completion of 5001 Aspen Grove Dr. in McEwen Northside on Thursday.
The Class A mixed-use office building anchored by Omnia Partners is the newest addition to the vibrant McEwen Northside neighborhood located in the heart of Cool Springs.
Thursday's ceremony celebrated the successful and smooth completion of the building's structural phase. Representatives from Boyle Nashville, Northwood Ravin, BELL, TMPartners, Kimley-Horn and KVD Design were present.
"We are delighted to celebrate the completion of another building at McEwen Northside," said Phil Fawcett, Boyle's managing partner. "Our vision is to create the first mixed-use destination in Cool Springs. 5001 Aspen Grove Dr. is an integral part of that vision – adding state-of-the-art office space and more first-class dining and retail experiences to a bustling, walkable setting.
As part of the 45-acre mixed-use environment at McEwen Northside, 5001 Aspen Grove Dr. will include approximately 126,000 square feet of Class A office space over 26,000 square feet of retail space and specialty catering facilities, as well as a parking structure to serve the needs of the office, retail, restaurants and adjacent hotel. The building is expected to be completed in the fourth quarter of 2022.
"BELL Construction is honored to help deliver this building, which makes McEwen Northside the epicenter of business in Williamson County," said Eric Pyle, Executive Vice President, Commercial Buildings Division, BELL Construction. "We are proud to work alongside Boyle Investment Company and Northwood Ravin to deliver another Class A office building in one of the fastest growing suburbs in the state."
McEwen Northside is located at 4031 Aspen Grove Drive in Franklin. Further growth is on the horizon for the neighborhood with two blocks remaining which will include Class A office space, retail and restaurant space, open green space and other interesting uses. Planning is also underway for a second phase of apartments introducing a larger set of amenities and higher end units.