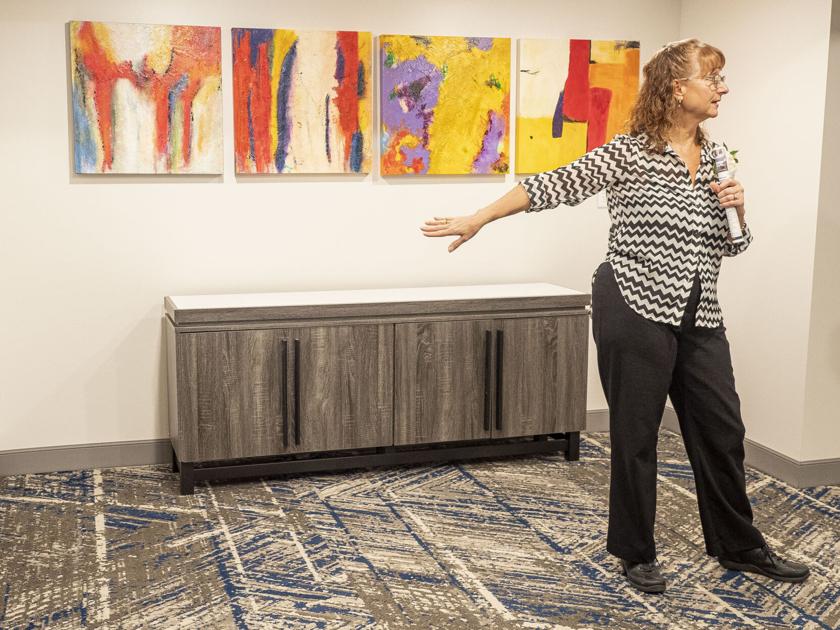 Elkhart Hotel Returns To Its Original Role | Local News
ELKHART – The historic Hotel Elkhart celebrated its grand reopening on Tuesday.
Located at 500 N. Main St., it joins Tapestry Collection by Hilton, a global portfolio of properties, after two years of construction and delays related to COVID-19.
The hotel was built in 1923 and included a cafe, restaurant and various meeting spaces. Over the years, it has served as a hub for business leaders, travelers such as Ed Sullivan and Robert Kennedy. The building operated as a hotel until the early 1970s, then was used as an office building and apartment complex.
Community members recapitulated memories at the hotel.
"We had our graduation ball here and I remember it was called the Athenian Ballroom at the time," said Sandy Troyer, a resident of Goshen. "It was the perfect location to host any event in Elkhart."
Dunlap resident Corrie Stahly shared her thoughts.
"I graduated in '61 and we had balls here, and of course graduation parties, and that sort of thing," Stahly said from the hotel balcony. "I've only been on the elevator so far, but it's been wonderful so far."
Edward Bradley is a partner and senior vice president of Cressy Commercial Real Estate, which developed the project with Mno-Bmadsen, the non-gaming investment arm of the Pokagon Band of the Potawatomi Indians.
"Redesigning this complex project has not been an easy task," Bradley said in a press release. "It took the commitment, persistence and partnership of the public and private sectors to make it happen. "
The property has 93 organized rooms, two restaurants, a ballroom, meeting space, and a rooftop bar. Breakfast, lunch and dinner will be served at Relish Café & Convections, and coffees made from local coffee from Goshen Refinery Coffee and specialty chocolates from chocolatier Mishawaka Sanaa are available. The three-meal-a-day restaurant will also serve salads, sandwiches and soups as well as other local products. The Corner Bar, at the corner of Main Street and Marion Street, offers cocktails, small plates and light dinners. The High Note, the hotel's rooftop bar, offers views of the city center and surrounding county.
"This type of facility has a history steeped in history and has endured in its footprint serving the citizens of Elkhart for nearly a century," said Kimberly Christner, President and CEO of Cornerstone Hospitality.