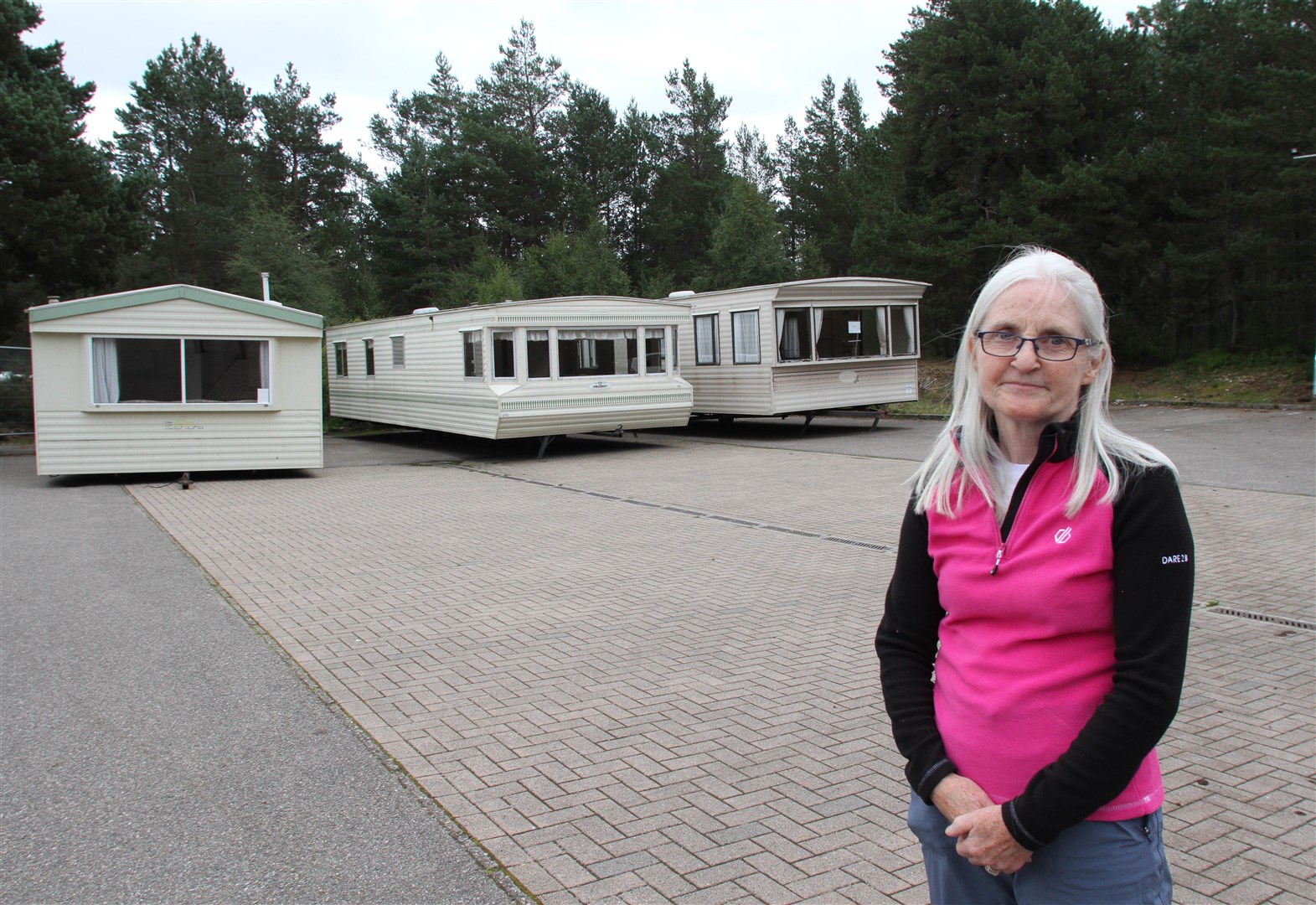 Hotel chain has tried to move staff and Coylumbridge guests are doomed
A company regularly named as the UK's worst hotel chain wants to move staff in caravans to make more rooms available to customers in the strath.
Britannia Hotels Ltd intends to accommodate up to 20 employees in five on-site caravans at the Coylumbridge Hotel.
The hotel group has applied for an urban planning permit for the accommodation of staff adjacent to the Funhouse.
It is understood that the workers lived in the trailers for some time during the summer before the required planning permission was requested.
Local planning authorities were alerted to the situation, prompting the submission to the Highland Council.
Mark Tate, managing director of Cairngorms Business Partnership (CBP), condemned the offer and said better accommodation was desperately needed for local workers.
He said: "CBP is working with partners to positively impact the provision of quality housing that people who want to work, live and care for the national park can afford and are proud of.
"We are aware that right now some employees across the street live in trailers, cars and vans.
"In a national park, we rightly focus a lot on sustainability.
"The fact that the people who care for our nature and provide experiences for our guests live in this way is not sustainable and we all need to work to do better and provide affordable homes that we can all be proud of. "
Local Highland Councilor Muriel Cockburn described it as a 'disturbing' planning app: 'A source told me the caravans had been used up and I also heard that the staff left in the summer to because of that.
"If the request is granted, I would expect the staff to be taken care of in something of a very high standard, hot with water.
"Caravans in winter have systems that freeze very easily – and I speak from experience.
"All our employers have a duty of vigilance for the well-being of their staff.
Badenoch MSP Kate Forbes (SNP) said she was delighted to hear that visitor demand for the hotel was high, but continued: "I encourage Britannia Hotels to ensure that their staff are well taken care of and properly housed.
"I don't think many people would appreciate the prospect of spending the winter in a trailer, especially in an area known for its snowfall and skiing."
The Cairngorms National Park Authority was reportedly alerted to the use of caravans for hotel staff in late summer.
Planners investigated and found four static caravans within the hotel grounds.
They reached out to the Highland Council, which the CNPA says has a wider range of powers to investigate in detail and potentially take action.
Britannia's town planning applicants, Arthur Stone Planning and Architectural Design, based in Newburgh, state in their submission that the Coylumbridge Hotel does not have staff accommodation and those who live there are accommodated in double rooms. 'hosts.
Agents state: "The hotel is experiencing full guest occupancy and therefore the provision of alternate staff accommodation will allow additional rooms to be made available to guests.
"It is proposed that staff share accommodation in residential caravans, separate from the area reserved for hotel guests and offering more self-sufficient accommodation, with kitchen and seating area. "
They said the caravans would be well protected on site by buildings, woods and fences.
It is proposed to accommodate "no more than four members of staff" in each of the caravans of approximately 10.7 meters by 3.7 meters.
They will be connected to mains drainage and to the water supply serving the hotel complex.
The Planning Officers conclude: "With respect, the Applicant seeks approval of this application in order to ensure the proper functioning of the Coylumbridge Hotel, a major business in the tourism sector of the National Park.
A Highland Council spokesperson said: "An application for accommodation has been submitted and is being considered by the council."
The proposal was not accepted by the CNPA. A spokesperson added: "The treatment of staff by employers is not something that the planning system can manage effectively."
Britannia Hotels made national headlines in mid-March 2019 after sacking and evicting 30 Coylumbridge Hotel employees without notice – in effect rendering them homeless – at the start of the Covid-19 pandemic.
The Strathy contacted Britannia Hotels but did not receive a response.
---
Do you want to respond to this article? If so, click here submit your thoughts and they can be published in print.
---