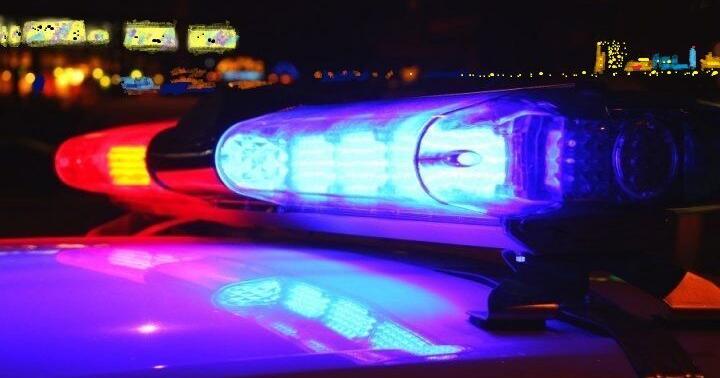 Lights and sirens in the Santa Ynez Valley | Crime and courts
The following is taken from the Santa Barbara County Sheriff's Department media report for the Santa Ynez Valley Patrol.
Persons appearing as "arrested" have only been so because they are suspected of the crime indicated and are presumed innocent.
Thursday, September 29:
INCIDENT – A white Honda Fit was reported stolen from the Oak Street public parking lot in Solvang between 9 p.m. September 28 and noon September 29.
The vehicle owner said the car was locked and all keys had been retrieved.
INCIDENT – A stolen vehicle was found in Santa Ynez after deputies checked the license plate of a commonly stolen vehicle they found parked near Edison and Madera streets around 3:25 p.m.
Records check revealed that the 1994 Honda Accord was reported stolen by the Santa Maria Police Department on September 26.
Although no suspects have been identified, deputies noted that a similar stolen vehicle was recovered from this location in 2020.
The responsibility for the recovery was given to the California Highway Patrol.
ARREST — A man was arrested and a stolen vehicle was found around 9:15 p.m. in the Rio Market parking lot on the 1000 block of Edison Street in Santa Ynez.
Deputies who were called after someone reported the stolen car arrived to find a white Honda Fit with Andres Rodriguez Diaz allegedly standing next to it.
Deputies said Diaz was unable to provide legal justification for owning the car, so he was arrested on suspicion of vehicle theft and was taken to the Main County Jail. Santa Barbara.
INCIDENT – After a vehicle was stopped around 11:20 p.m. for overlapping lanes and dangerous speed on Highway 154 at Foxen Canyon Road, the driver found himself home from the Chumash Casino Resort with glassy eyes and reportedly admitted to drinking alcohol.
Deputies said an overpowering smell of alcohol emanated from the car, where they allegedly found several open containers.
He was later arrested on suspicion of driving under the influence of drugs, but was later given a subpoena and returned to the custody of his wife. His vehicle was towed.
Friday, September 30:
INCIDENT – A man reported that the rear license plate was stolen from his vehicle, parked at his home in the 200 block of Valley Station Circle, between 7:35 p.m. on September 29 and 7 a.m. on September 30.
Saturday October 1:
ARREST — At around 3.35am, security guards at the Chumash Casino Resort told deputies that a man, who was later identified by his player card as Jonathan Frank Cash Jr., had left a backpack on the floor from the casino which contained various rounds of ammunition, drug paraphernalia, a knife and an airsoft gun, then fled on foot west.
Deputies said they listed 27 rounds of .223 caliber ammunition, including seven with green tips, indicating they have armor-piercing capabilities; five BB cases and one BB cartridge; a 7.62 x 39 mm cartridge, commonly used in an AK-47; a .30-06 cartridge; and an airsoft gun.
They also reportedly found suspected fentanyl and several methamphetamine pipes.
Cash was also found to be on probation for stealing a car and resisting arrest.
The information was passed on to the day shift to look for him.
Chumash Reservation Patrol informed deputies that Cash had forced his way into a residence in the 100 block of Willow Circle, but fled before deputies could arrive.
Cash was later located around 10:15 a.m. by surveillance cameras at the Chumash Casino Resort, where he barricaded himself in the toilets for about 20 minutes before emerging and being arrested.
He was reportedly found in possession of more ammunition, suspected methamphetamine and a broken meth pipe.
The money was placed in the county jail, suspected of being a felon in possession of ammunition, possession of a controlled substance and possession of paraphernalia for smoking a controlled substance.
He was then remanded in custody.
ARREST — A man who allegedly committed numerous Vehicle Code violations witnessed by MPs was arrested around 11pm after finally giving in to the lights and siren of the restaurant where he works on Flags Avenue in Buellton.
Deputies said they saw the driver of a gray Toyota Tacoma make a big turn, veer right, throw two cans of beer, fail to use the turn signals and fail to come to a complete stop at a stop sign, then drove off. been slow to react to MPs' attempts to stop him.
The driver, identified as Noe Rojas Rodriguez, who deputies said had red, glassy eyes, reportedly admitted to consuming four beers and failing a series of field sobriety tests.
A breath test reportedly showed a blood alcohol level of 0.15%, and he was arrested on suspicion of driving under the influence of alcohol and driving with a blood alcohol level over 0.08 %.
Rodriguez was taken to Santa Ynez Valley Cottage Hospital for a blood test, then returned to the restaurant where he works and returned to the custody of his boss.
Sunday October 2:
ARREST — When deputies found a silver Honda Accord stopped in the middle of Highway 246 blocking the entrance to the Tractor Supply parking lot in Buellton, they contacted driver Melissa Rocha.
Deputies said Rocha had slurred speech and red, glassy eyes and smelled of alcohol, while his passenger reportedly had an open container of beer in his lap.
Rocha allegedly admitted to having consumed alcohol earlier in the evening, and breath tests showed a blood alcohol level of 0.16%.
She was arrested and imprisoned in Lompoc prison on suspicion of driving under the influence of alcohol, driving with a blood alcohol level above 0.08% and driving with a suspended licence.
His passenger was left with a friend and his vehicle was towed.