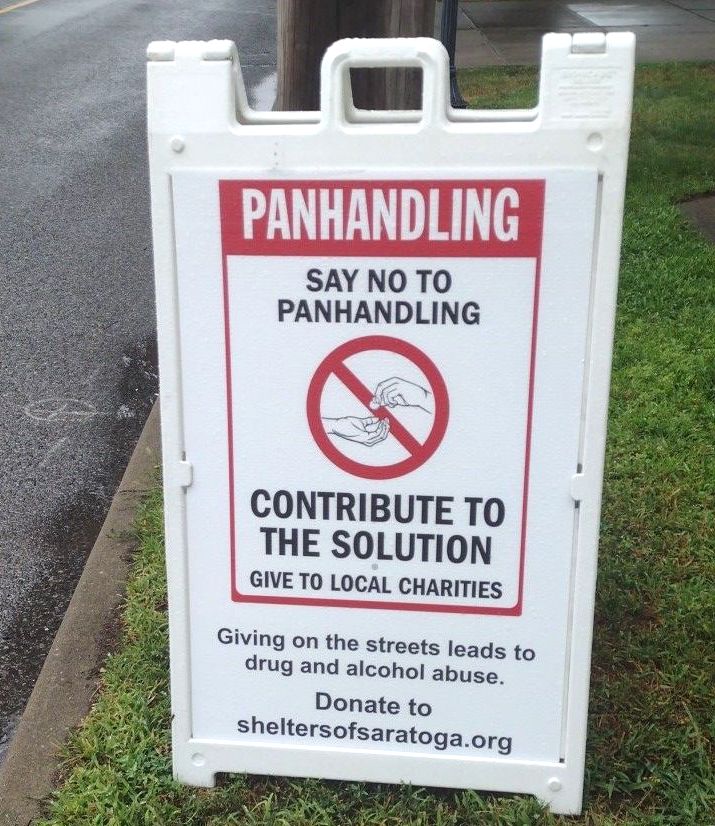 Saratoga hotel owner puts up sign to protest beggars
SARATOGA SPRINGS – Fed up with beggars hanging across the street at Stewart's Shop on South Broadway, the owner of Stay Saratoga has put up a sandwich board outside his hotel asking people to stop donating and donate to Shelters of Saratoga, which provides programs for the homeless.
"Beggars are scaring away hotel guests," said owner Stephen Chindamo, who put up the sign. "It's a scary situation because they're harassing people. It's intimidating and it devalues ​​ownership on that block.