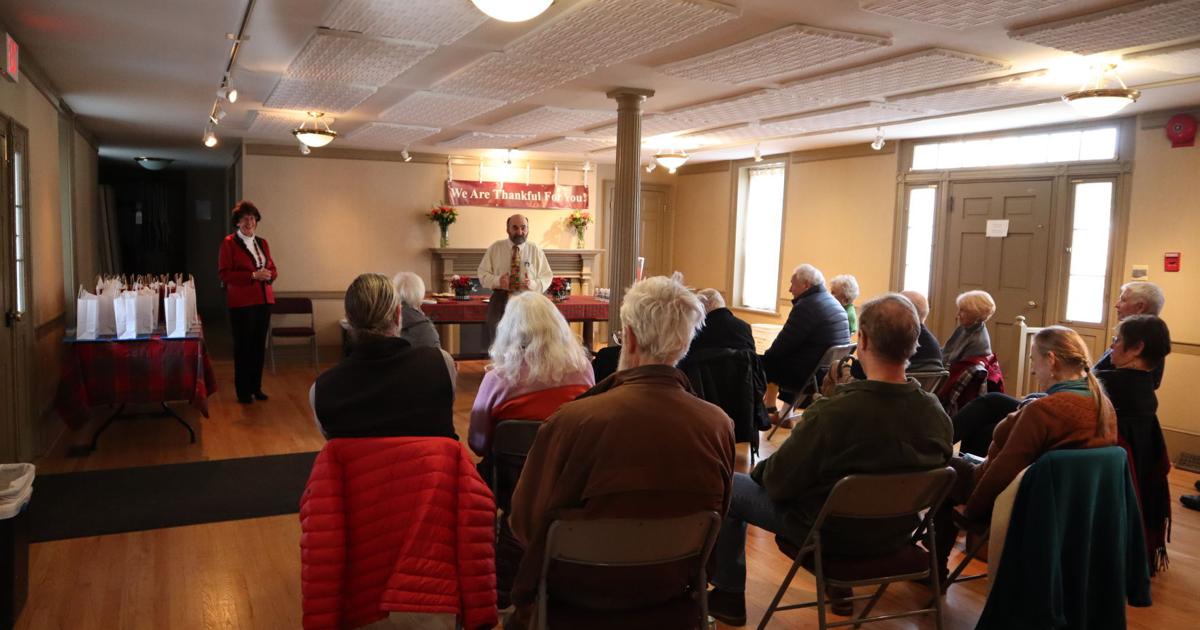 Shepherdstown Historical Commission recognizes its 2021 volunteers | Newspaper
SHEPHERDSTOWN – The Shepherdstown Historical Commission recognized its 2021 volunteers at a "We Are Thankful for You" reception on December 7 at the Historic Entler Hotel. In all, 35 volunteers, including docents from the Historic Shepherdstown Museum, members of the HSC Board of Trustees and members of various committees were honored.
HSC Board Chair Donna Bertazzoni thanked the volunteers for their willingness to contribute to the organization during Covid-19.
"2020 and 2021 have been difficult years," she said. "Some of us have lost family and friends. Others were isolated or unable to visit loved ones on a regular basis. So I am extremely grateful that over the past two years Historic Shepherdstown has continued to be guided by a strong Board of Directors and that we have had the support of many other volunteers.
She noted that due to volunteer support in 2021, Historic Shepherdstown was able to reopen the Shepherdstown Historical Museum on a limited basis, resume its annual speaker series via Zoom, offer ghost tours on Halloween, host an outing on the land in third year and continue to maintain the historic hotel complex Entler.
Shepherdstown Mayor Jim Auxer also attended the event. He spoke about the importance of CSS volunteers to the town of Shepherdstown as the museum helps both residents and visitors understand Shepherdstown's place in history and its central role in the region.
All volunteers received a certificate of appreciation and a travel mug. Additionally, the museum's docents, who despite lingering concerns about Covid were willing to welcome visitors in 2021, received a gift card from German Street Coffee and Candlery.
This event was made possible with the support of Volunteer West Virginia. Historic Shepherdstown received a mini grant of $ 400 from Volunteer West to host the volunteer recognition event. Volunteer West Virginia launched the Volunteer Recognition Mini-Grant program to recognize volunteers in West Virginia for their outstanding volunteerism during Covid-19. Over 3,500 volunteers from across the state will be recognized through this program.
To find out more visit www.volunteer.wv.gov.
The goal of the Shepherdstown Historical Commission is to promote greater recognition of Shepherdstown's historic assets; to provide stewardship of the iconic hotel and museums of Entler; preserve Shepherdstown's heritage, historic monuments and a register of contributions from its people; and to obtain and display artifacts and documents of historical value.
Information on the Shepherdstown Historical Commission and Shepherdstown Historical Museum can be found on its website, www.historicshepherdstown.com.