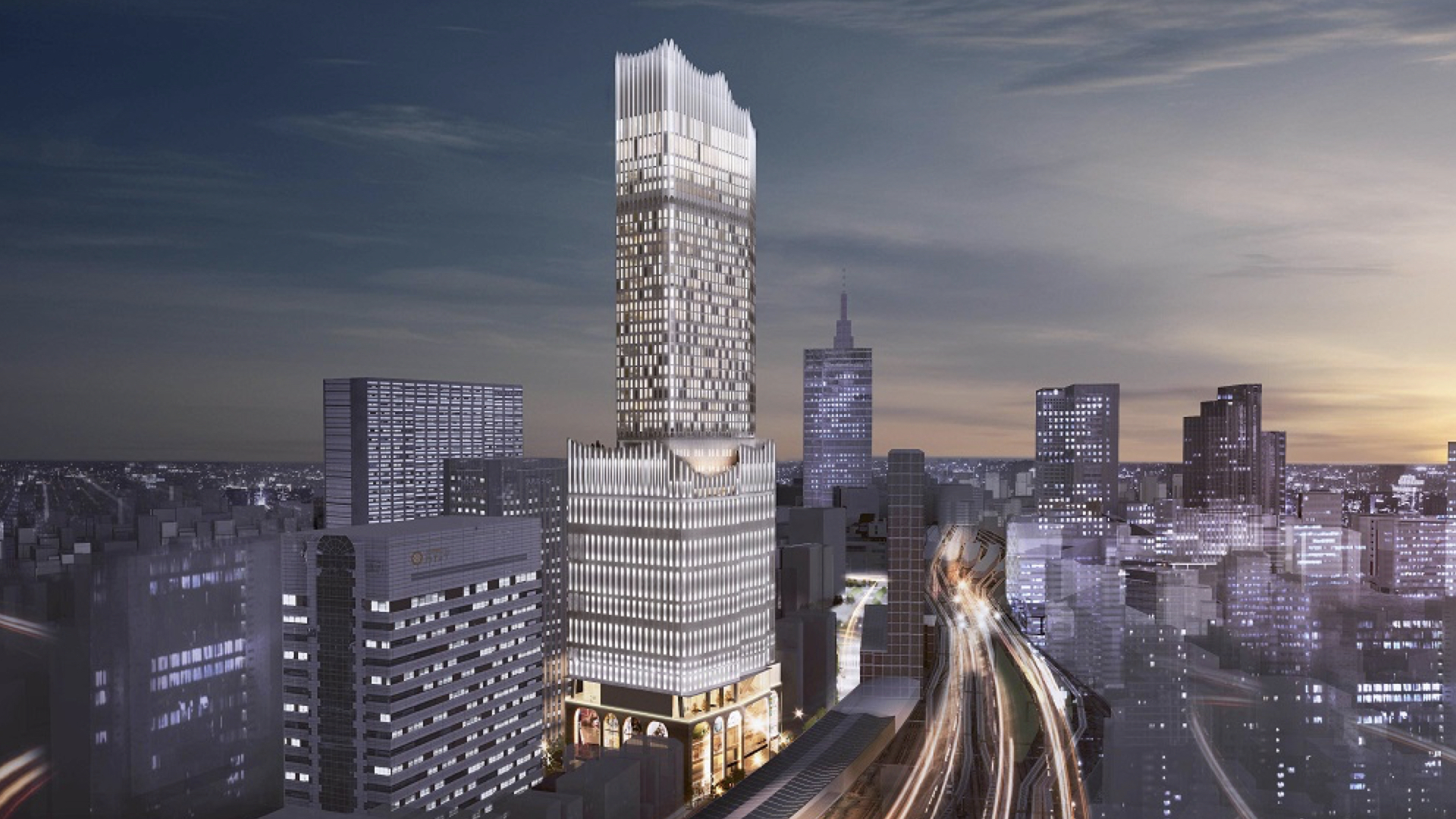 Tokyo's largest entertainment resort
Akihabara News (Tokyo) – The Tokyu Kabukicho Tower is set to open in Shinjuku next year, becoming Japan's largest hotel and entertainment complex.
Rising 48 stories, with five basement levels and a penthouse, the tower will house a luxury hotel, entertainment hotel, cinema, theater, performance venue and more.
The basement concert hall, Zepp Shinjuku, will have a capacity of 1,500 people. This space will be dedicated to music of various genres, Japanese and international.
The cinema will occupy the 9th and 10th floors of the tower, with eight screens and a total capacity of more than 750 seats.
Floors 6-8 will include the Shinjuku Milanoza Theater, with space for an audience of 900 people.
Naturally, there will also be restaurants, including a space that offers a festival atmosphere with a DJ and a stage.
The luxury hotel brands, located on the upper floors, are Hotel Groove Shinjuku and Bellustar Tokyo.
The Tokyu Kabukicho Tower is expected to open in April next year, although the exact opening date has yet to be announced.
Recent articles on urban redevelopment
A wooden skyscraper to be built in Tokyo
Opening of the World Class Music Arena in Yokohama
Waldorf Astoria Hotels in Osaka and Tokyo
Yurakucho Building Reconstruction Project
Medieval Europe of Odaiba threatened with destruction