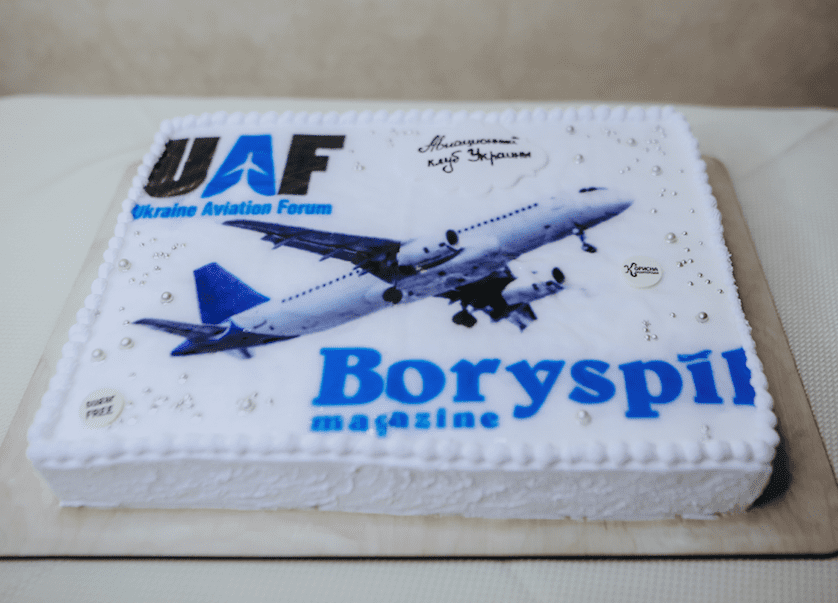 UKRAINIAN AVIATION CLUB PRESENTATION TAKES PLACE AT KYIV, PREMIER PALACE HOTEL
The presentation of the private aviation club, the Ukrainian Aviation Club (UAC), took place on February 8 in Kiev, Premier Palace Hotel. It is a professional community that includes international and Ukrainian airlines, airports and other aviation and tourism representatives.
A new edition of Ukraine's leading aviation magazine – Boryspil Magazine, dedicated to Persian Gulf countries – was presented at the event. Oleksii Didigurov, the founder of the Ukrainian Aviation Club, spoke about the development plan for 2022 and shared his thoughts on new projects. Veronika Bulavytska, Country Manager of Air Astana Airlines, informed about the renewal and safety of flights from Kyiv to Kazakhstan. During the event, 7,000 UAH was collected from sales of books by UAC founder Oleksii Didigurov, which were transferred to the Sky People fund.
Representatives of the following companies visited the event:
the main Ukrainian airport – Boryspil, the head of UkSATSE;
Wizz Air, ElAl, Air Astana, Air Arabia, Windrose Airlines Ukraine;
Ras Al Khaimah Tourist Office; US Embassy in Ukraine, American Chamber of Commerce Tourism Department; Conciergerie Raisky and Insignia, aeronautical maintenance and business aviation companies,
as well as businesses related to theft and mass media.
The partners of the event were: Premier Palace, Embassy of Qatar in Ukraine, Krayna. Dyka Voda Zakarpattia (Krayna. Transcarpathian wild water).
Gifts from the following brands were awarded: Ras Al Khaima Tourism, Royal Thai Spa, EKIP-SPORT, Koshkin Dom, Avialiga.
All guests received 50% discount for stay at Mola Mola Apart Hotel in Lviv.
The Qatar Embassy in Ukraine treated the guests.
The next meeting of the UAC will take place in March, in a private format, and will be dedicated to marketing and public relations experts from aviation and tourism.
Related
AVIATION, BORYSPIL, PREMIER PALACE HOTEL, UKRAINIAN AVIATION CLUB