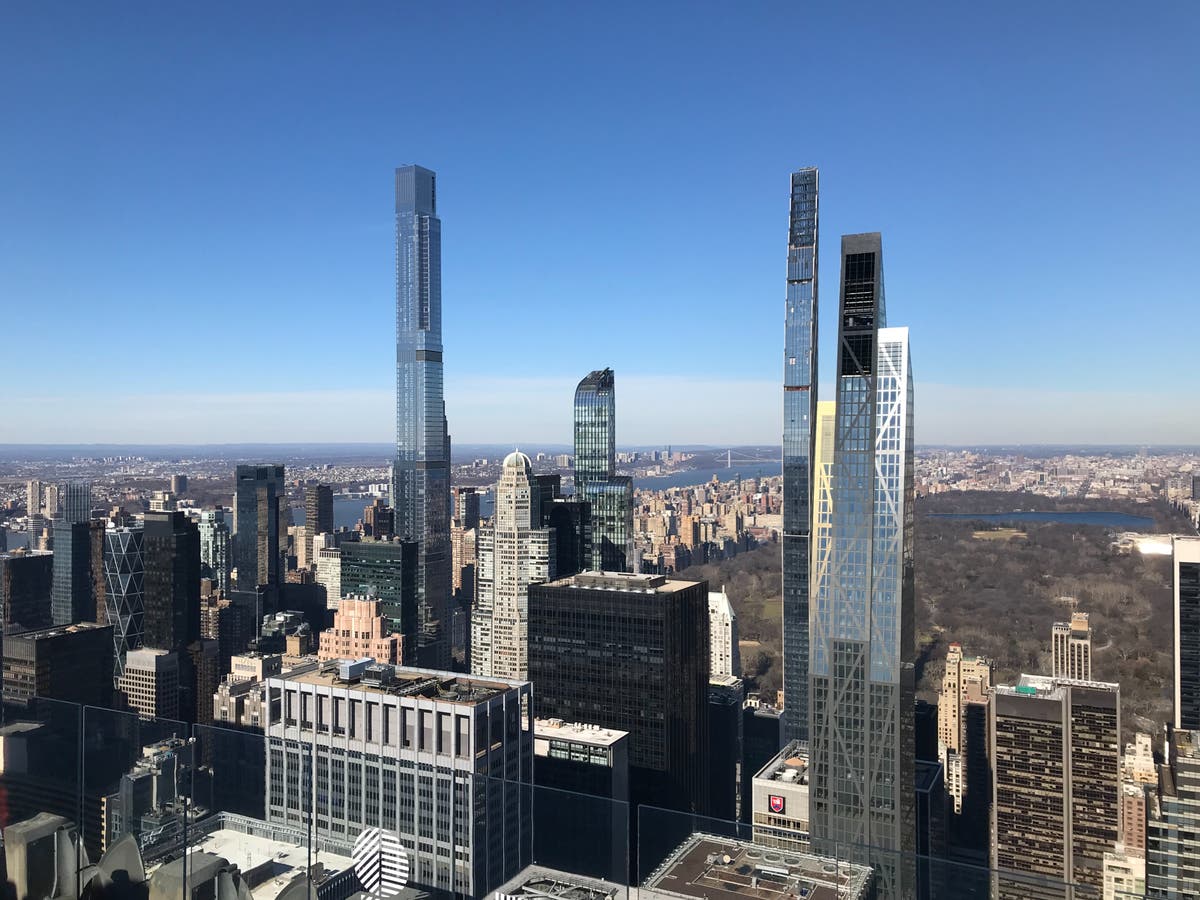 Why I threw my stuff in a warehouse and became a digital nomad during a pandemic
Iit's weird to hoard everything and go voluntarily homeless during a pandemic; going from paying a mortgage and having roots to being homeless. But, when the job I took on in early December 2021 dictated that I travel non-stop, often changing accommodations after just 24 hours, I decided to bite the bullet and embrace the digital nomad lifestyle. I have now spent almost six months on the road.
It's an undeniably strange existence – opening up my laptop wherever I am in the world, be it an airport, coffee shop or hotel balcony, and settling in for my quirky new version of 9-5. You'd think taking endless trains, planes and automobiles and staying in a new hotel almost every night would make you exhausted and too distracted to work. Unexpectedly, I found the opposite to be true; the adrenaline rush of continually traveling, of embracing a new place with astounding frequency, has allowed me to work better than ever.
LA, New York, Dubai, Amsterdam, Barcelona, ​​Madrid, Tenerife, Marbella, Mallorca, Iceland, Lithuania, Santorini, Kos and Bodrum: 2022 has been quite a year. Yet one of the biggest surprises has been the price: in between hotel stays, I've booked apartments, bed and breakfasts, and vacation rentals on my travels, all costing a fraction of the everyday life (and rent) in the UK.
How, you ask? Timing is everything. By staying out of peak season in each destination, I managed to get great prices. For example, in June I had a prime pick of lovely hotels on the Greek (and influencer favourite) island of Santorini for around £25 a night; in August the same places start at £100. And, not being during school holidays, it was pleasantly quiet.
Swapping out candle hotels for RVs and campsites can cut costs even further, and in recent years many hostels have upped their game, in terms of quality, while keeping room rates low.
I'm not the only one with itchy feet – there's been a huge increase in continuous travel and digital nomadism in recent years. Figures released by US firms MBO Partners and Emergent Research suggest that the number of Americans describing themselves as digital nomads rose from 7.3 million to 10.9 million between 2019 and 2020, an increase of 49%.
And the travel industry has taken note – many hotels have capitalized on the remote working trend, adding co-working spaces and packages to attract those who need their accommodation to double as an office for the day. . Anecdotally, I've gotten used to seeing a row of people buried in their laptops every time I check into new digs for the night.
If getting from hotel to hotel and destination to destination sounds exhausting, that's because it is. But, for me, the feeling is more than offset by the exhilaration of being in a new city every few days.
If I could change anything, I could trade being constantly on the move to visit each place for a while, maybe one to three months at a time – especially with the huge climate concerns of traveling in this moment. But this line of work did not allow that. My passport stamps quickly piled up, to the point that more than one passport official raised an eyebrow as they flipped through pages and pages to find a space. (Did they suspect me of being a drug mule? Most likely.)
The endless nomadism sometimes feels too much – culminating when I found myself in four countries in four days. A few times I would wake up, my hotel room was completely dark, and I momentarily had no idea what continent I was on, let alone what country.
Other disadvantages? People often assume I've been on vacation all the time for the past six months, especially when I've been near a gorgeous Spanish beach or a must-see town. But don't let the sexy backdrop fool you – research shows that remote workers are likely to work harder than their counterparts in the office. A recent study from Stanford University found that digital nomads are 13% more productive than office workers and take fewer sick days.
The reality for me has been spending most of my time in my hotel room, working from my laptop. Yes, there may have been a wonderful spa or a lively bar on the premises, and an exciting neighborhood on the doorstep – but for this to work financially, these elements are usually experienced briefly, if at all.
And anyway, the beach is a terrible place to work: sand getting into your computer? The scorching sun prevents you from seeing your laptop screen? The possibility of a child and/or a dog galloping out to sea and douse your precious electronics with water? No thanks.
Having only been in each destination for a week or two and regularly returning to the UK, I encountered no tax or visa issues that could lead to complications. There have been many cases of tax bureaucracy related to working abroad; however, the HRMC's position is that if an individual remains a UK resident while living and working overseas, they will continue to tax any income they earn during the term. The rules are complex, but you will generally only be considered a non-resident if you spend less than 16 days in the UK in a tax year or if you work full-time overseas.
At first I was afraid that I would miss my belongings, but this part of nomadic life was surprisingly simple. Even though I'm a little tired of wearing the same clothes day after day, it's a very small price to pay to have the opportunity to discover more of the world. I also learned to travel lighter and lighter. When I started, starting with two weeks in Amsterdam, I took a big deal, feeling that I deserved a good choice of clothes and some luxuries to make up for not having a home. But after a few days of dragging it along the cobblestone streets by the canal, I swore to myself that I would never do it again. Now my luggage is just a small backpack under the seat; I don't miss the extra stuff at all.
In fact, what I've missed the most are things like cooking and seeing family or friends – but since this is a temporary chapter, rather than a permanent feature, in my life , I think I can always make up for lost time later.
I think if this lifestyle was a long-term thing, the loneliness and lack of real community or grounding would start to creep in. Sure, if you stay in a destination for a while, you might make acquaintances and even friends, but there's no substitute for being around people who have known you forever. Occasionally I've run into people I know on my travels, but most of the time my only interaction has been with the front desk guy, the breakfast waitress, the cashier at the supermarket.
There may be ups, there may be downs, but one thing is certain: this lifestyle can only grow and grow. The pandemic provided the perfect catalyst, driving a reinvention of office life and the introduction of compelling tax incentives and extended visas by many governments around the world. There are currently believed to be around 35 million digital nomads worldwide, and it is believed that by 2035 around one billion – or a third of the global workforce – will live and work this way.
As for me, I intend to continue this way of life for the foreseeable future, despite its challenges. With soaring UK rents and mortgages, a looming cost of living crisis looming and the country's public services on their knees, I'm in no rush to relocate to Blighty anytime soon. …