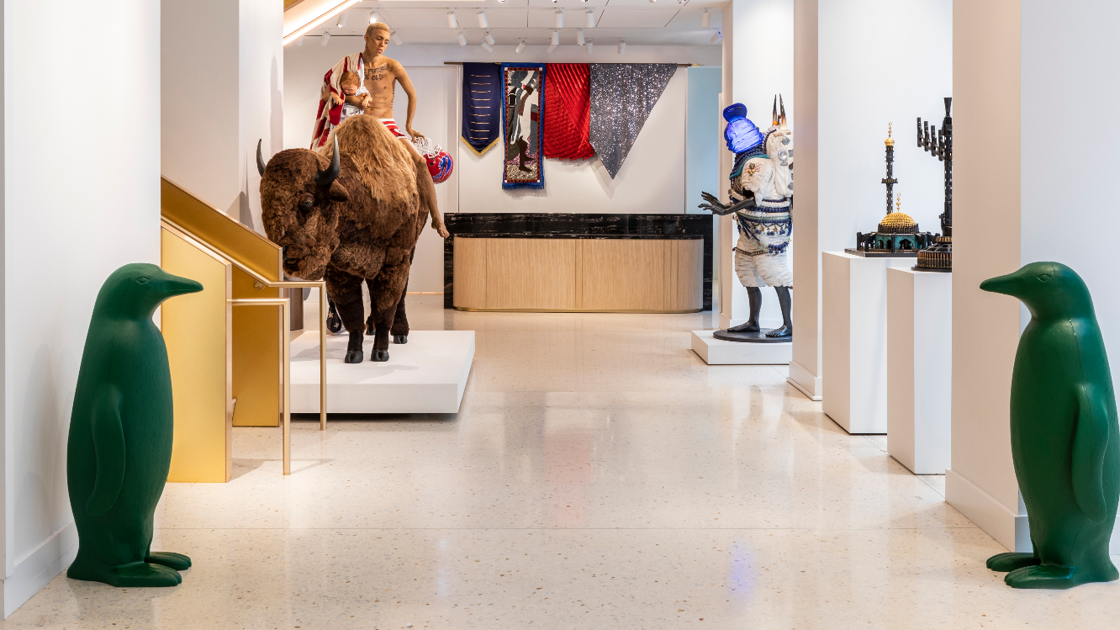 Works of art in the spotlight at 21c Museum Hotel | visual arts
Éloïse Marie Valadez, 219-933-3365

Have you ever wanted to spend a night in a museum?
At 21c Museum Hotel Chicago, you literally can do it. The 21c Museum Hotel, which officially opened at 55 E. Ontario St. in Chicago in early 2020, features a 10,000 square foot art gallery and nearly 297 rooms.
"Each 21c Museum Hotel has a new (and different) exhibit," said Adia Sykes, museum director at the 21c Museum Hotel in Chicago.
Sykes said Chicago's flagship exhibit is called "This We Believe," which explores and examines various belief systems, from religious to social to political.
Among the artists whose works are featured in the exhibition on the first two floors of the hotel are Titus Kaphar, Kara Walker and Yinka Shonibare.
"The Gallery at the Museum Hotel is open 24/7, 365 days a year," said Sykes. Entrance to the museum is free and visitors do not have to be hotel guests.
The mission of the hotel's founders, Laura Lee Brown and Steve Wilson, was to put 21st century contemporary art in the spotlight. The works of various contemporary artists are showcased in all of the hotel's properties. (The Chicago hotel is one of nine 21c Museum hotels across the country. The first was established in Louisville, Kentucky).
"They have amassed a great collection of contemporary art," said Sykes.